What are the Frequently Asked Questions about Q10 Nutritional Capsules?
Consumers are unaware of all the benefits of Co-enzyme Q10!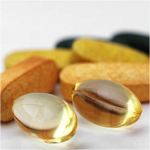 In recent years, a new dietary nutrient has been quickly gaining popularity and momentum in the natural health market as one of the most used and effective supplements available. Q10 Nutritional Capsules (Co-enzyme Q10) are one of the fastest growing 'in demand' natural and organic supplement.  But for consumers, there is still very little known about Co-enzyme Q10. The public is not aware of all the benefits that this supplement provides. Here are a few of the most frequently asked questions about Q10 Nutritional Capsules – Co-enzyme Q10.
What are Q10 Nutritional Capsules made of?
Q10 Nutritional Capsules are made up of an organic protein called Co-Enzyme Q10. This protein is found in all human cells. It is produced by the part of each cell called the mitochondria. Its main role is to provide energy to parts of the body that need it. Organs that are most active and that use the most energy, such as the heart and lungs have high levels of Co-Enzyme Q10. The Co-Enzyme Q10 in the capsules is made by a bacteria and yeast fermentation process.
Where does Co Enzyme Q10 come from?
Co-Enzyme Q10 is naturally produced in the body through the food that we eat. It is made in the mitochondria and it is spread through oxygenated blood. We can also get Co-Enzyme Q10 from the food that we eat. High protein foods such as animal meat and organs have high levels of Co-Enzyme Q10. Certain fish such as mackerel and tuna, oils such as soybean and flaxseed also have high levels of Co-Enzyme Q10.
C0-Enzyme Q10 in supplement form is made from the purest form of a special algae processed in Japan and the USA. The process involves bacteria and yeast fermentation and is bio-identical to the human Co-Enzyme Q10. The highest quality Co-Enzyme Q10 is then delivered in a phosphate and calcium dry base to retain the electrical energy of the compound before ingestion.  Some low quality C0-Enzyme Q10 products use synthetic fillers and deliver it in an oil base which effectively destroys any benefits the product many have had.
Why is it good for our body?
Aside from providing energy, Co-Enzyme Q10 is also a very effective antioxidant. Co-Enzyme Q10 is also called Ubiquinone, derived from the word ubiquitous, meaning present everywhere, because it is present and beneficial to almost all parts of the body. It can be beneficial for most aspects of our health such as enhancing metabolism and improving immunity.
When is the best time to take Q10 Nutritional Capsules?
The average person takes in around 3-5 mg of Co-Enzyme Q10 through their daily diet. The prescribed dose for Q10 Nutritional Capsule is around 200 mg per day. This can be spread out over three meals with 60-70 mg per meal, or the recommended dosage of twice a day, 100 mg in the morning at the start of the day and another 100 mg at the end of the day.

To get your Premium Q10 benefits, click on the link below, Today!