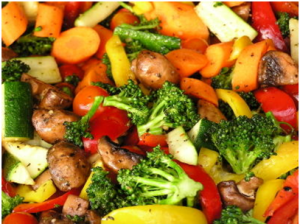 CoQ10 Nutritional Capsules have been known as one of the most effective dietary supplements in the advanced health product market. It is now one of the top three dietary supplements used in the world today. There are many reasons why consumers are choosing to use CoQ10 or Co-Enzyme Q10, and one of them is that Premium Q10 nutritional capsules are among the most natural and organic dietary supplements available today.
CoQ10 Nutritional Capsules is derived from the natural nutrient called Co-Enzyme Q10. This nutrient in naturally found in each of the living cells in the human body. It is produced in the core of the cell called the mitochondria, otherwise known as the powerhouse of the human cell. Its main role in cellular generation is to take the nutrients that we get from the food that we eat and convert it into energy that the body can use.
Co Q10 is known as Vitamin Q and Ubiquinone
Co Q10 is known as Vitamin Q and Ubiquinone, from the word Ubiquitous. It gets that name because Co Q10 is known to be in almost every part of the body. Co Q10 benefits most parts and functions in the body, but it is found in the parts and organs that are most active or use the most energy, such as the heart and lungs.
Co Q10 can be taken naturally from the food that we eat. From a normal diet, we can extract around 2-6 mg of Co Q10. We can increase this dose, if our diet is made up of foods that are rich in Co Q10. Such foods include animal meats and organs, fish such as mackerel and salmon, vegetables such as spinach and broccoli, and oils such as flaxseed and soybean. With these foods we can increase our Co Q10 intake by as much as 6-10 mg.
Although these foods have high content of Co Q10, it is eventually lost as the food is stored, cooked, and frozen. The best way that we can increase the Co Q10 in our bodies is through supplements such as Premium Q10  nutritional capsules. With these supplements, we can boost our content to as much as 200 mg per day.
Co Q10 supplements are produced through the natural process of yeast fermentation. From the fermentation, it is then mixed with Magnesium and Calcium Phosphate to ensure a dry base and then packaged into soft vegetable capsule. In this form, it is most organic and natural and it can be easily absorbed by the body and it produces essential energy boost.  For your to get this essential energy boost you will need to order your Premium Q10 today.  Click the link below!