Nutrients
Is CoQ10 a Super Nutrient?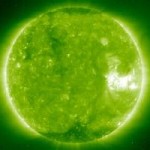 Is CoQ10 a Super Nutrient? Co-enzyme Q10 may be one that comes closer to this description than many of the other nutrients that are considered essential for life. That is how important CoQ10 is to our bodies!
Co-enzyme Q10 (CoQ10) could be a super nutrient with a wide range of applications for human health. It is present in every cell of the body and is absolutely necessary to support key metabolic functions. This nutrient acts as a Co-enzyme in the energy producing pathways that fuel the body's daily activity. CoQ10 works in the mitochondrial membrane as an electron acceptor/proton donor, facilitating the process of energy production.
The body must continually generate energy to support life from these minute power plants within every cell, the mitochondria. Studies show that oral supplementation with CoQ10 will restore naturally depleted CoQ10 stores in cells and tissues through the mitochondria, where they enhance cellular energy production and sustainability.
Many foods contain CoQ10, such as red meat, fish and green leafy vegetables – spinach and broccoli. But the quantity that they contain – 3 – 5 mg per serving is grossly inadequate to maintain the necessary levels of essential CoQ10 nutrient.  Most CoQ10 supplements are between 50 – 150 mg per capsule and are capable of delivering a more appropriate level for normal daily energy requirements.
Super Nutrient Maintenance is Important!
If you cannot maintain your required levels of super nutrients in your body it is better to use a supplement such as CoQ10 which is naturally fermented and is delivered in a dry phosphate and calcium base to ensure you receive the immediate energy boost it provides.

To get your CoQ10 today!  Click the link below to order NOW!